Board 2022-2023 "To Excel"
Chantal Ermling
Chairman, Vice-Commissioner of Internal Affairs and Commissioner of International Affairs
international@stress.utwente.nl
Hey,
I am Chantal Ermling. I am 21 years old and originally I am from a small village close to Hamburg, Germany. I am the Chairman, Commissioner of International Affairs and the Vice-Internal Affairs. As a Chairman it is my responsibility to keep an overview of the goals of the board and to manage the board. Next to it as Commissioner of International Affairs, it is my task to work within Stress and together with other associations on creating a welcoming atmosphere for international students. Further, I will support Chris in his role as Commissioner of Internal Affairs.
In my first year I joined the GalaCie. It gave me the opportunity with the help of the older students in the committee to learn how committee work is structured. We ended up organising an amazing gala (the first one after the Corona lockdowns). In my second year I joined the KIDS committee. This is the committee which organises the study-related part of the Kick-In. During the year in this committee I developed myself further and learned a lot about how to organise events for a bigger audience. Further I saw that I like to challenge myself with these kind of tasks. Therefore I decided to apply for a board year at Stress.
Other than being active at Stress you can usually find me at the swimming pool (I am also a member of Piranha) or playing board games with friends. At events you most likely see me running around with a sweatshirt, a jacket and/or a blanket because it is not a secret that I am often cold.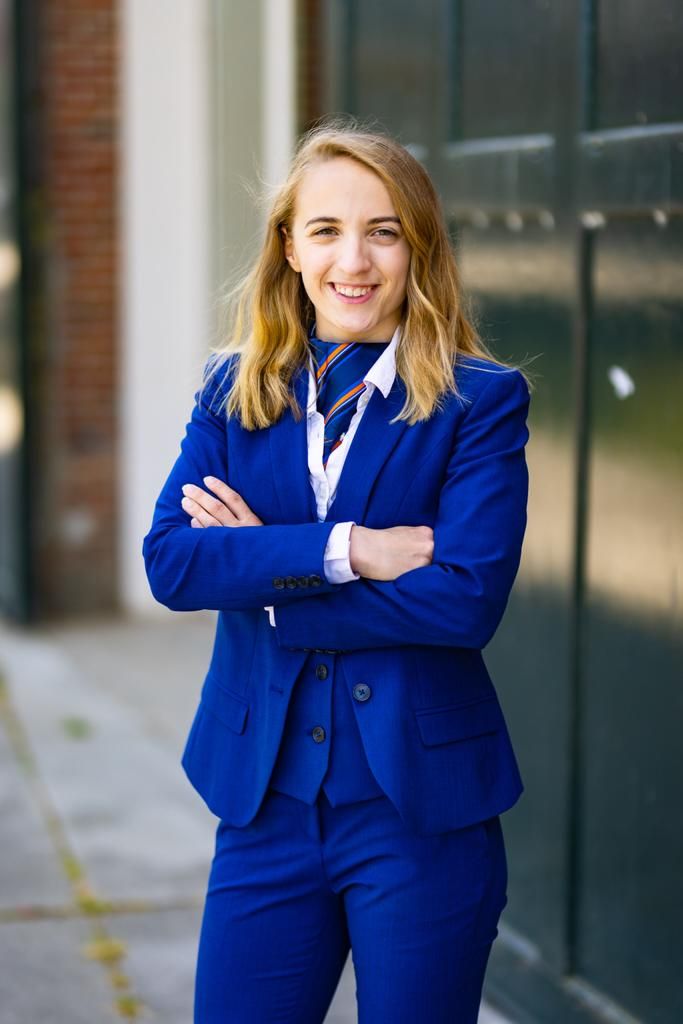 Chris van den Heuvel
Secretary, Commissioner of Internal Affairs, Vice-Commissioner of Educational Affairs, Commissioner of SBZ and ICT
​​​​​​​internal@stress.utwente.nl
Hey hey,
My name is Chris van den Heuvel, I am 21 years old and come from a city called Weesp (near Amsterdam). Technically I am currently a third-year IBA student, but I have put my studies on hold for the coming year to be on the board of Stress. My two primary functions are Secretary and Commissioner of Internal Affairs. This means I am in charge of the general communications and all of the lovely members of our association. Besides this, I am also Vice-Commissioner of Educational Affairs, so I assist Lydia and provide additional insights on IBA-related topics as I have studied it for two years. Next to it, I am in charge of ICT and the board representative of SBZ.
I have a short, but definitely fun, Stress career. During my first year, I focused on my studies but found that I had plenty of time left in the week, so I decided to visit the committee market in my second year. This resulted in me becoming the chairman of the SportCie and within a few months, I was bugging the 47th board with questions about becoming a Stress board member. During the second half of the year, I joined the BMS Symposium to get some additional experience with organising events. I applied for a board position not long after, and now I get to annoy my deskmate Chantal five days a week.
I play hockey in Heren 3 at DHC Drienerlo on Tuesday and Thursday, or at least try to. Besides that, I fly gliders on the weekend, so if you look up on a Saturday or Sunday and see a glider, that might just be me.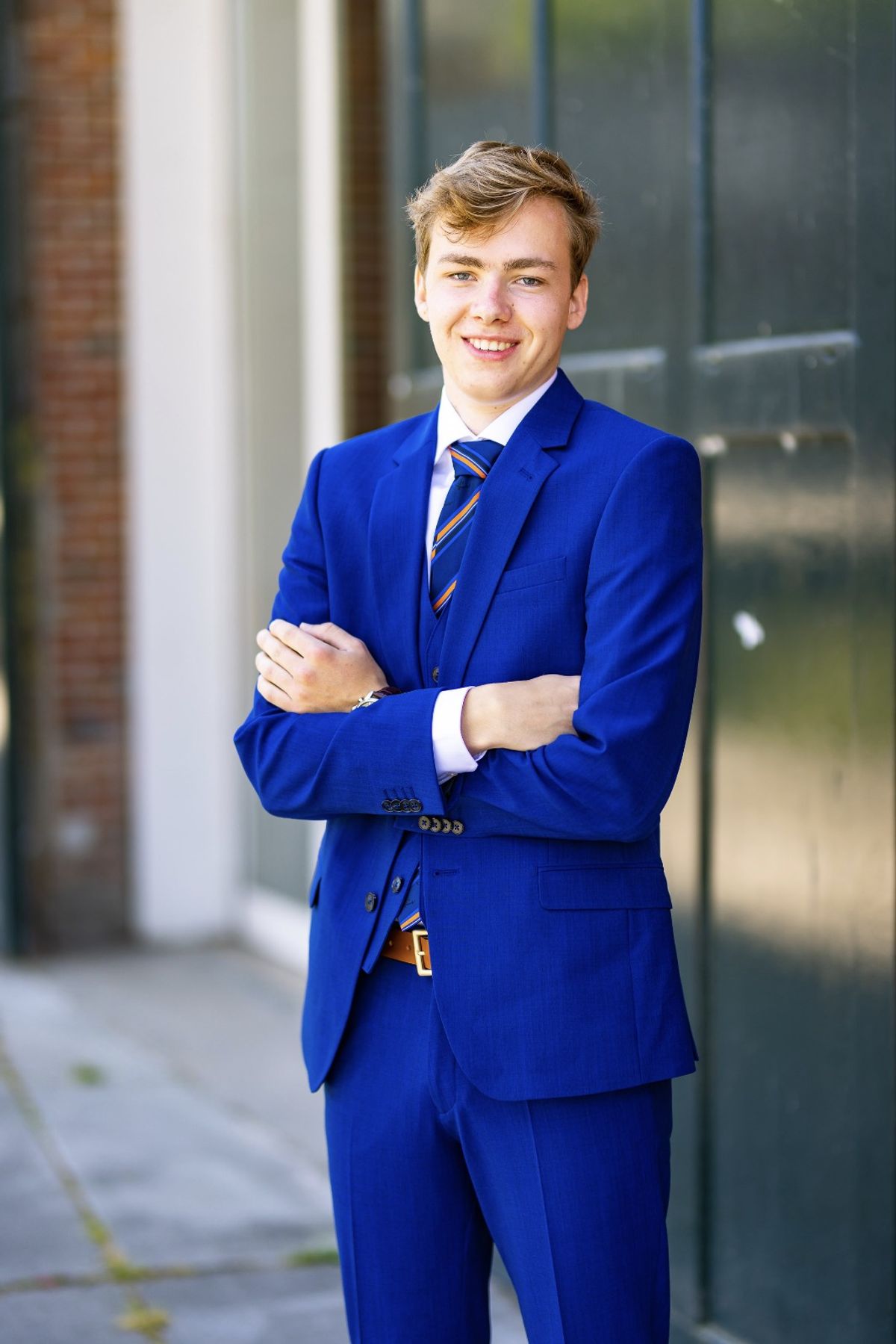 Roel ten Broek
Treasurer and Commissioner of Public Relations
treasurer@stress.utwente.nl, pr@stress.utwente.nl
Hello there,
My name is Roel ten Broek and I am 20 years old. I was born in Amsterdam but spent the greater time of my life in Hilversum. This year, I will be the treasurer anc commissioner of Public Relations of Stress. This means that I will be in charge of the financials of the association, so I will pay invoices, declarations, do automatic collections and complain when my fellow board members cannot do maths and declare the wrong amount, or don't declare anything at all. Also, I will be sending a lot of promotions to all the members and providing our social media members with content.
In my first year, I joined the GalaCie (together with my lovely chairman Chantal). This gala was a great success. The year after I became chairman of the PartyCie, with which we organised a very successful masquerade party, and the dies party to celebrate our 49th birthday. While being a chairman, I had a lot of contact with the board and mainly with the board representative of the committee. Also, this meant that I visited the Stress room way more often than before. This made me become more involved in and engaged with the association. This high involvement in and enthusiasm about the association made me decide to apply for a board year.
I played football a lot in my childhood, with friends at a little pitch in my street, or at my football association. After graduating high school, I stopped playing football, but I still watch it a lot. Also, I plan to do some running this year so I can stay fit while enjoying all the beers and unhealthy food as a board member. I am also a second year member of student association Taste, where I have a jaarclub (a group of fellow members which you form in your first year). With these 7 friends, I am having drinks every Tuesday.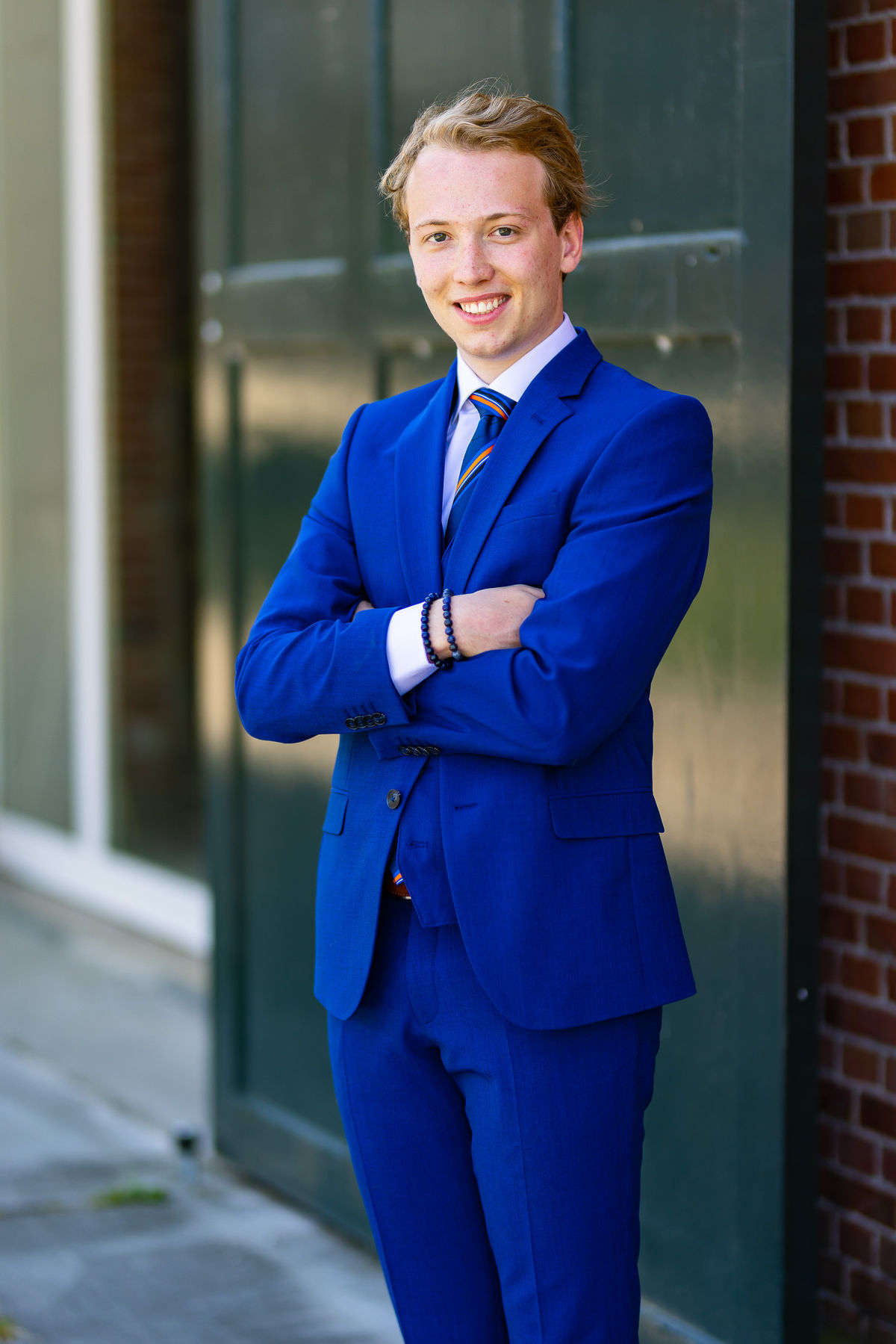 Monique Willems
Commissioner of External Affairs, Vice-Chairman and Vice-Treasurer
Hi,
My name is Monique Willems, I am 21 years old and from Horst which is a small town in Limburg. The most heard reaction to my hometown by Dutch people is "you cannot hear that you are from Limburg". I have completed my bachelor Industrial Engineering and Management and am now going to do a board year at Stress. My primary function is Commissioner of External Affairs. Next to that I have two vice functions, Vice-Chairman and Vice-Treasurer.
Three years ago I started in the SkiCie at Stress. With this committee we organised a ski trip to Italy which unfortunately got cancelled a week before because of COVID. The following year I joined the MediaCie because I like to make pictures and edit videos. For my third year at Stress I stayed in the MediaCie and joined the WeekendCie. We organised all sorts of fun activities on the weekend.
Since I started studying at the UT I have also been active at DHC Drienerlo, the field hockey association. Next to that I like to play tennis or squash with my friends.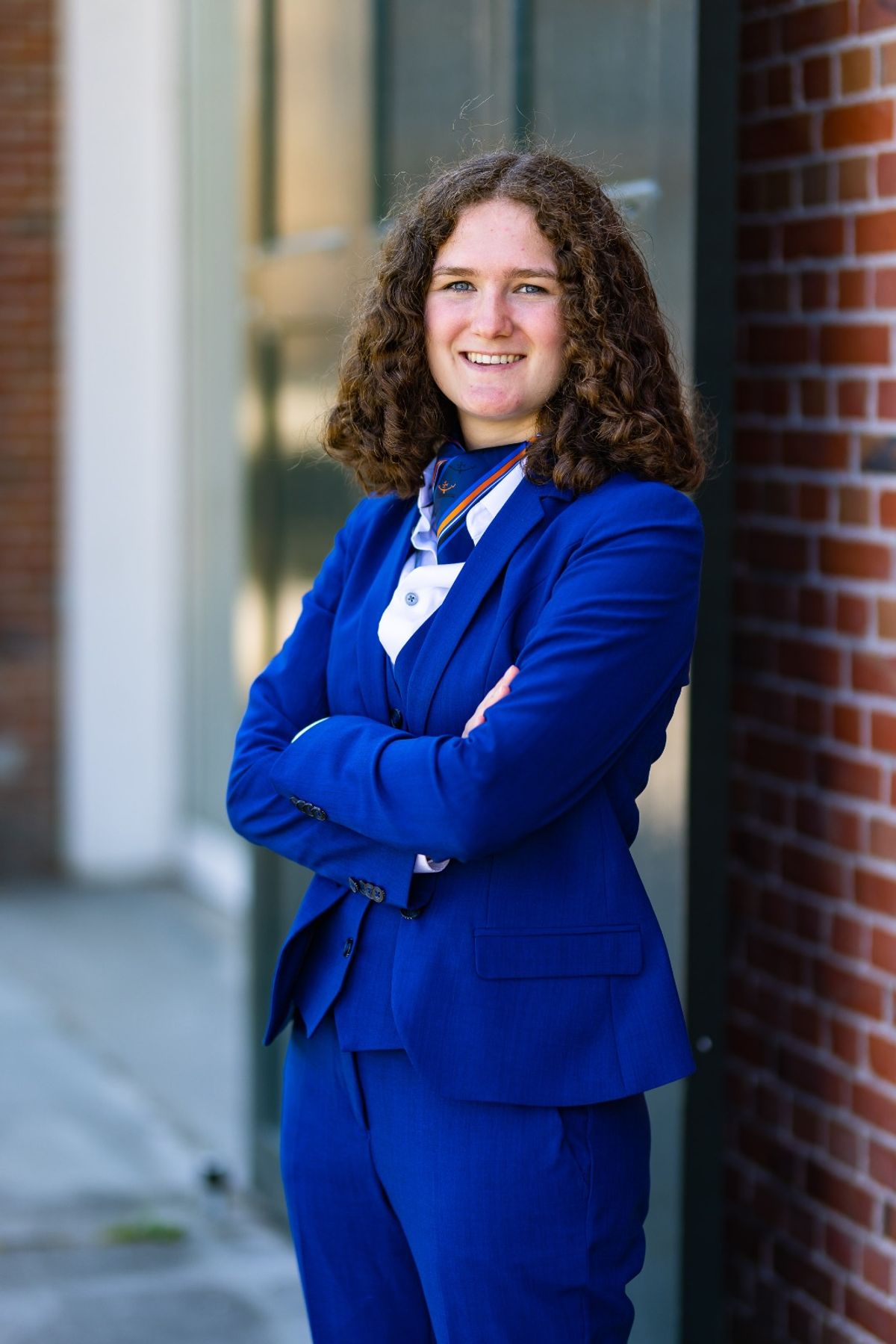 Lydia Mak
Commissioner of Educational Affairs, Vice-Commissioner of External Affairs and Alumni Relations
Hi there, my name is Lydia Mak and I am 19 years old. I was born and raised in The Hague, but I moved to Enschede when I started studying IEM here. As Commissioner of Educational Affairs I help the programme managements with improving the study programmes of (I)BA and IEM. Besides, I am the Vice-External Affairs and responsible for the Alumni Relations.
The SportCie was my first committee at Stress, which I joined as a freshmen. I liked being active, but wanted to do a bigger committee, so I applied for the Stress Congress committee at the end of my first year. Being more involved within Stress made me very enthusiastic, which is why I will be the board this year.
Besides being a board member, I like to play piano and soccer and to go windsurfing when the weather is nice. I also joined dispuut MSCS, with which I have weekly drinks and I meet up with my do-group V.A. Coq every now and then. Playing games is another hobby of mine, so make sure to drop by the Stressroom and play a game of Regenwormen (or something else ;)) with me!