Order your books
The necessary books for your study can be ordered here with an extra discount, if you are a member of Stress. Below we explain how to order your books in only four easy steps. If you are not a Stress member already, you can register here.
Sell back your books
Are your books only collecting dust? You can sell them back to Studystore when you are done with them. Click "Sell back your books" on the menu to the left to sell your books to Studystore.
Support
Any questions regarding your purchase or returing your order? Click "Support" on the menu to the left to get in touch with Studystore. Stress only provides you with the discount on the books and is not actually the party which sells you the books. Studystore sells the books and can help you with any questions you might have.
Are there still problems which Studystore cannot solve? Send an email to books@stress.utwente.nl and we will be happy to help you out!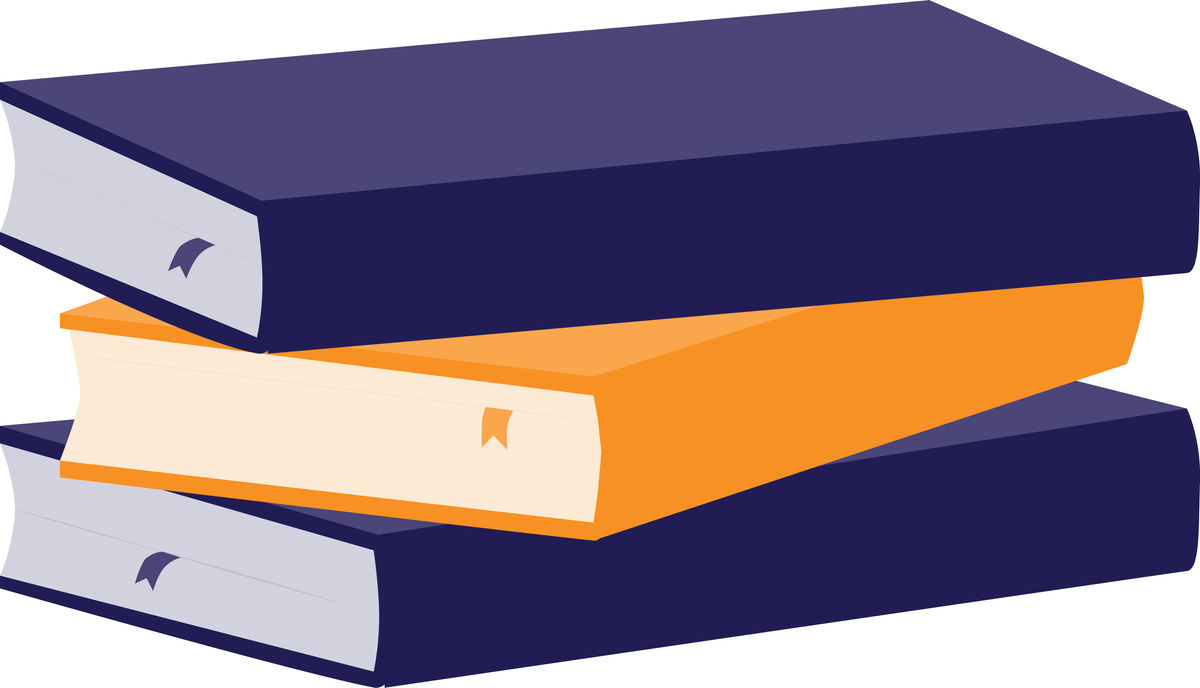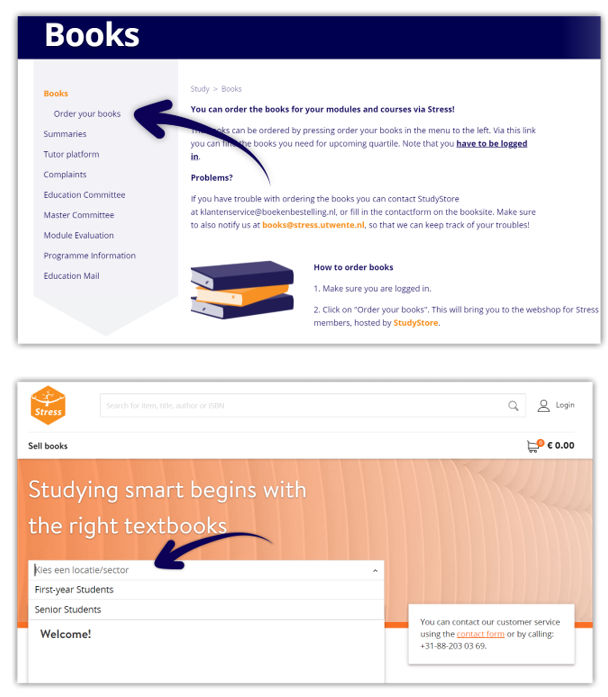 ​​​​​​​How to order books
1. Log in to this website with your personal account.
2. Click "Order your books" on the menu to the left. This will bring you to the webshop for Stress members, hosted by StudyStore.
3. Click on the drop-down menu and select your year. All other students than first-year students should select Senior students. This also goes for first-year master courses.
Afterwards, choose the quartile you want to order booksor and select your study and module/course.
4. Order the books you need for your module/course. Good luck with studying!